Watchorn Named Stonehill's First Women's Ice Hockey Head Coach
2014 Olympic Gold Medalist Tara Watchorn joins Stonehill Skyhawks as the first head coach of its women's ice hockey program.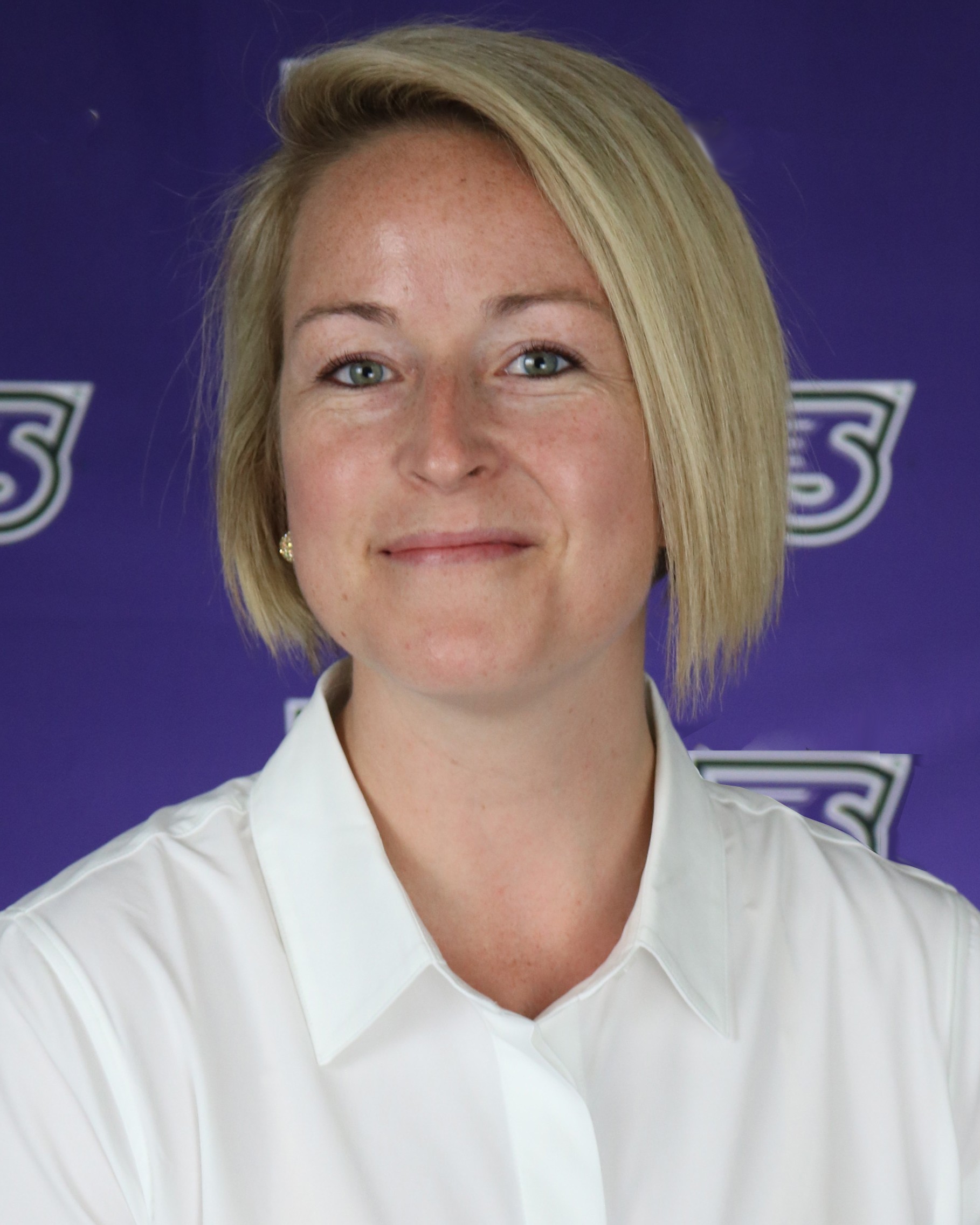 EASTON, Mass. (May 12, 2021) – Stonehill College has named Boston University assistant coach Tara Watchorn, a 2014 Olympic Gold Medalist for the Canadian National Team, as the first head coach of its women's ice hockey program, which is set to open competition in the New England Women's Hockey Alliance (NEWHA) in the 2022-23 academic year. The announcement was made today by Stonehill Director of Athletics Dean O'Keefe, '94.
"We are thrilled to welcome Tara to Stonehill as our inaugural head coach," said O'Keefe. "Her energy and passion for the sport of women's ice hockey is contagious, and her impressive experience coaching and playing at the highest levels will enable her to build a culture of success for our student-athletes both on and off the ice. Tara is one of the bright young coaching stars in the world of women's ice hockey, and we are excited to have her join the Skyhawk family."
Watchorn joins Stonehill following four years as an assistant coach under long-time mentor Brian Durocher at her alma mater, Boston University. She was primarily responsible for working with the Terriers defense and player skill development, which saw a penalty kill during the 2020-21 season finish fourth in the country at 92.1-percent and the unit has ranked inside the top five nationally for goals against average twice. BU posted a 65-39-18 (.607) record, including 47-28-14 (.607) in Hockey East, over her four seasons as assistant coach, winning the 2019 Beanpot Championship, with four Hockey East Tournament appearances, including a semifinal trip in 2019.
In addition to her on-ice responsibilities as the first BU alum to return as a full-time women's ice hockey assistant coach, Watchorn was instrumental in the Terriers' student-athlete recruiting efforts, leading the program's alumni relations activities and mentoring Terrier captains, helping them engage the team in community and equality initiatives.
Watchorn, a member of the 2014 Canadian National Team that won the gold medal at the 2014 Winter Olympic Games in Sochi, Russia, remains active with Hockey Canada as assistant coach at the U-18 level for two years. The team earned a silver medal at the 2019-20 World Championships, where she was responsible for team logistics, penalty kill and defensive zone coverage, mental skills performance and gameday protocol.
Watchorn enjoyed an 11-year playing career for Team Canada as a defenseman in which she appeared in 46 games in international competition as a three-time International Ice Hockey Federation (IIHF) Women's World Championship silver medalist (2011, 2015, 2016), and two-time gold medalist at the 4 Nations Cup (2013, 2014), in addition to her Olympic gold medal.
Watchorn, who is currently working towards her Master of Science in Organizational Leadership at Northeastern University, is a 2012 graduate of Boston University. She was a four-year letterwinner for the Terriers and Coach Durocher, helping lead the team to the first two Hockey East Championships in program history in 2010, netting the game-winning goal in overtime, and 2012, reaching the Frozen Four in 2011. She was a two-time Hockey East and New England Division I All-Star as well as a member of the 2008 Hockey East All-Rookie Team.
Watchorn enjoyed a successful professional playing career with the Boston Blades of the Canadian Women's Hockey League (CWHL), appearing in two CWHL All-Star Games and being named the 2015 CWHL Defenseman of the Year – leading the team to the Clarkson Cup the same season.
"It is both an honor and a privilege to have been selected as the first ever women's ice hockey coach at Stonehill," said Watchorn. "Thank you to Dean O'Keefe for believing in my vision and entrusting me with building something special within the already amazing community that Stonehill has to offer. I look forward to recruiting top notch young women that will help to create a dynamic and diverse culture that represents Stonehill's values both on and off the ice."
Stonehill announced the addition of women's ice hockey and accepted an invitation to the NEWHA, competing at the NCAA National Collegiate level, in December 2019. NEWHA is comprised of NCAA Division I and II institutions in the Northeast, with Stonehill's addition as the seventh member, and its first in the college hockey-rich Commonwealth of Massachusetts. The Skyhawks join Franklin Pierce University, Long Island University, Post University, Sacred Heart University, Saint Anselm College and Saint Michael's College. As a conference with NCAA Division I and II members, all NEWHA members must follow NCAA Division I rules.
Prospective student-athletes and currently enrolled Stonehill students interested in competing as a member of the Stonehill women's ice hockey program can contact Stonehill Athletics at athletics@stonehill.edu for further information. 
What They Are Saying:
Brian Durocher, Boston University Head Coach
"Tara Watchorn is a young and exciting hire for the new Stonehill program. She is a confident individual and highly knowledgeable skills coach. Her wide range of playing experience will be an asset in recruiting, teaching and mentoring the talented student-athletes at Stonehill. The Boston University hockey family thanks her and wishes her well as she goes forward in her coaching journey."
Gina Kingsbury, National Teams Director, Hockey Canada
"Tara Watchorn brings a wealth of knowledge as an Olympic athlete and National Women's Team member. Stonehill College is beyond fortunate to have such an exceptional person with a proven track record as an elite athlete and a coach leading their program. I have no doubt Tara will have an incredible impact not only on the women's hockey program but Stonehill College as a whole and the entire community."
Melody Davidson, Former General Manager, Hockey Canada
"Stonehill College has made an outstanding decision on the selection of Tara Watchorn as the head coach for their inaugural Division I Women's Ice Hockey program. Tara is a student of the game, the variety of experiences she has lived as an athlete and as a coach in college and internationally give her a strong foundation to lead the program."
Kevin Dineen, San Diego Gulls Head Coach, 2014 Canadian Olympic Team Head Coach
"Tara, congratulations on your appointment as head coach of the Stonehill College team! I saw qualities in you as a player, including a solid hockey IQ, that I knew could very well translate to a position like this. Wishing one of my 'golden girls' all the best as you begin the next stage of your career."
With 23 intercollegiate sports, Stonehill boasts one of the top athletic and academic programs in the country. Stonehill has won the Northeast-10 Conference Presidents' Cup six times, all coming within the last 15 years, after receiving the Cup for the winter sports season in 2019-20 while holding an overall lead in the standings prior to the remainder of the athletic calendar being cancelled due to the COVID-19 pandemic in mid-March. Stonehill won seven NE10 Championships during the 2019-20 academic year, with six programs earning NCAA Division II Championship bids. The Skyhawks have received the NCAA Division II Presidents' Award for Academic Achievement each of the first ten years of the program's existence of honoring institutions with an Academic Success Rate (ASR) of 90-percent or better. Stonehill has earned a 92% Academic Success Ranking (ASR) by the NCAA, which considers the academic success rate of the institution based on the graduation rate of student-athletes, good for third in the NE10 and 18th among all NCAA Division II institutions, with seven Skyhawk teams receiving a perfect rating of 100%.
For the latest on Stonehill Athletics, follow the Skyhawks via social media on Twitter, Facebook and Instagram. Fans can also download the Stonehill Skyhawks "Front Row" mobile app, powered by PrestoSports, on iTunes and the Android Market.