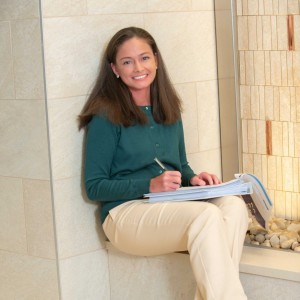 Melinda Rios, a graduate student in Stonehill's Integrated Marketing Communications (IMC) Master's Degree Program, has won the 2018 PR Ethics Essay Challenge, hosted by The Public Relations Society of America (PRSA) Boston.
Rios is a member of Stonehill's inaugural IMC class. She was recognized for her win at the PRSA Boston Annual Meeting on December 4.
Rios first learned about the PRSA Ethics Essay Challenge from IMC Professor Kirsten Whitten, who recommended IMC students submit essays.
"We're proud of Rios' accomplishments and happy to provide our students with these types of opportunities to be more involved and garner recognition that will help them attain their goals," said Lee McGinnis, IMC program director.
"This supports my belief that seeking advice and enlisting the support of others is essential to becoming an ethical, responsible and successful person," said Rios.
Rios, who is employed as an administrative assistant in Stonehill's Office of Advancement, credits her success, as part of a Q&A with PRSA Boston, to her experience thus far in Stonehill's IMC program.
"Winning this essay contest is a testament to the strength of the IMC program," she said. "Not only do my professors challenge me to be more involved, but also my classmates and fellow cohorts of professional students in the IMC program. They challenge me intellectually and encourage me to contribute my unique perspective and experiences in the classroom and group projects."
You can read Rios' winning essay here.