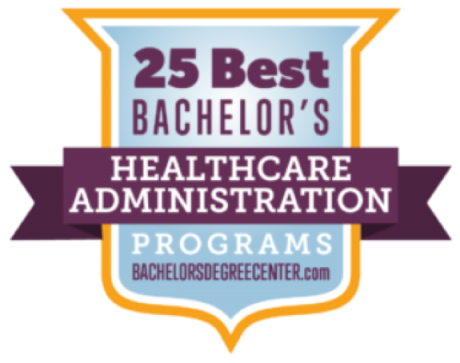 Stonehill College's Healthcare Administration program has once again been singled out as one of the best in the nation.
Bachelors Degree Center looked at accredited bachelor of health administration and management programs to form the "25 Best Bachelor's in Healthcare Administration Degree Programs" rankings. The publication highlights the Stonehill program's strong foundation in leadership and managerial skills as well as its focus on healthcare systems and laws. Stonehill's HCA program was recently ranked No. 1 in the nation by College Factual, another data aggregator in the field of higher education.
Bachelors Degree Center describes its mission as helping students find the best educational program to meet their needs. Their methodology equally weighted four criteria: reputation, cost, graduate employment and graduation rate.
Best Bachelor of Health Administration Program Rankings
RANK COLLEGE
#1 James Madison University
#2 Appalachian State University
#3 Auburn University
#4 University of New Hampshire
#5 California State University
#6 Towson University
#7 University of Minnesota Duluth
#8 East Carolina University
#9 Stonehill College
#10 California State University