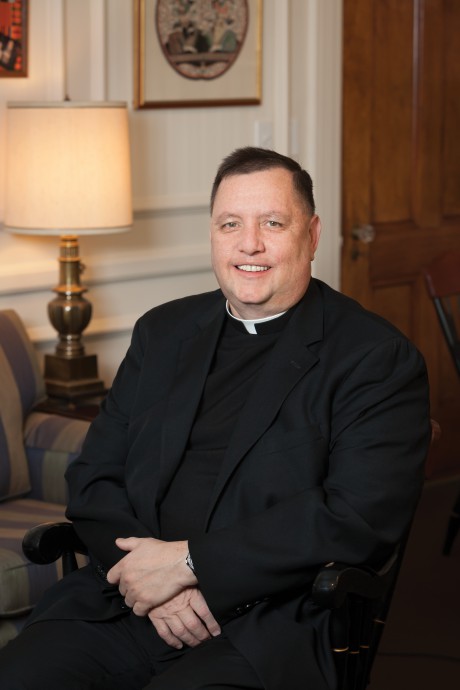 Our thoughts and prayers are with those affected by yesterday's tragedy at the Boston Marathon. While we struggle to comprehend this senseless act, it is in these moments that we are reminded of the resiliency and power of the human spirit.
In a powerful display of faith and community, Stonehill students and others gathered on campus last night for a prayer service, which included a candlelight procession for the victims of this horrific tragedy. Tomorrow at 8 a.m. in the Chapel of Our Lady of Sorrows at Donahue Hall, I will offer a Mass for the victims of the Marathon bombing.
Among the victims were two Stonehill alumni. One underwent surgery and the other, while injured, has been released from the hospital. We are working to confirm if other members of our community were hurt, as several alumni of the College were running in the marathon and several more members of our community were spectators at the event.

As we reflect on this tragedy, let us stand in solidarity with those who are suffering and keep them and their families in our thoughts and prayers. And I thank the efforts of everyone on our campus who have reached out to assist and to accompany.
Yours in Holy Cross,
President Mark Cregan, C.S.C.