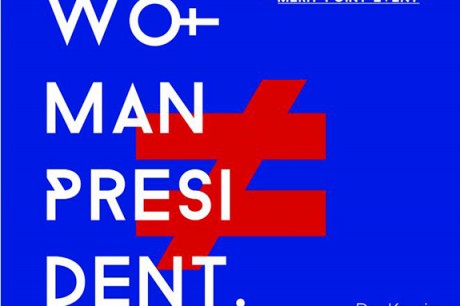 Co-author of the new book Woman President: Confronting Postfeminist Political Culture (August 2013), Dr. Karrin Vasby Anderson will speak in Stonehill's Martin Institute on Tuesday, Oct. 29 at 7 p.m. Examining both major-party and third-party campaigns by women, including the 2008 campaigns of Hillary Clinton and Sarah Palin, Anderson identifies the factors that limit electoral possibilities for women in the book. The event is being co-sponsored by the Stonehill Communications Department, the Martin Institute and the Dean of Faculty.
An Associate Professor of Communication Studies at Colorado State University, Anderson studies the culture of politics and the politics of culture, examining specifically the ways in which political identity is rhetorically constructed and contested in popular media.
In addition to Woman President she is also the author of Governing Codes: Gender, Metaphor, and Political Identity (2005) and has published articles in many scholarly journals such as Communication and Critical/Cultural Studies, Rhetoric & Public Affairs, Women's Studies in Communication, and Communication Quarterly.
Anderson is a recipient of the Organization for Research on Women and Communication's Feminist Scholarship Award, and is co-recipient of the Carrie Chapman Catt Prize for Research on Women in Politics.