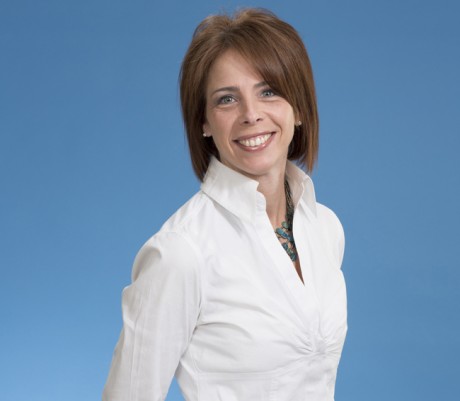 Following a meeting of its Board of Trustees, Stonehill College President John Denning, C.S.C. announced the appointment of Pauline Dobrowski as Vice President for Student Affairs. Formerly the College's Associate Vice President for Student Affairs and Dean of Students, she had been serving as interim vice president since June when Fr. Denning was elected President.
"Having worked closely with Pauline for many years, I have great confidence in her leadership abilities. I look forward to working with her as a member of the senior leadership team," said Fr. Denning, who previously served in the role.
In her new position, Dobrowski will lead the offices of Community Standards, Counseling Services, Health Services, Intercollegiate Athletics, Intercultural Affairs, Recreational Sports, Residence Life, and Student Activities. She is the first woman to serve as the Vice President for Student Affairs at the College.
Dobrowski first came to Stonehill in 1994 as a Residence Director in Boland Hall for two years. Upon returning to the College in 2001, she was named Director of Residence Life. She was promoted to Assistant Vice President for Student Affairs in 2004, before being named Associate Vice President and Dean of Students in 2006.
In addition to her responsibilities within the Student Affairs Division, Dobrowski has taken on a number of initiatives at the College, including serving as chair of the Alcohol Task Force, the Student Culture Strategic Planning Committee, and the Needs Assessment Team.
A licensed social worker, Dobrowski holds a Bachelor of Arts in Psychology from Boston College and a Master of Social Work from Simmons School of Social Work.