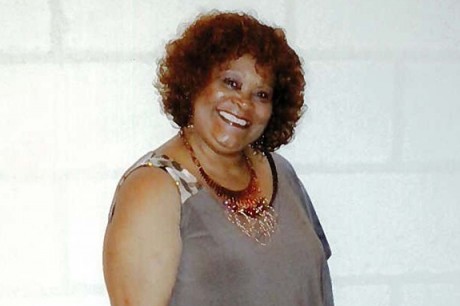 Noted soloist Sharon Molden, who has performed numerous times with the Boston Pops Gospel Choir, and who currently performs with the Messiah Baptist Church in Brockton will showcase her vocal talents at the Nakamichi Gospel Concert on Tuesday, Nov. 12 at 8 p.m. in the Martin Institute Auditorium. The event is free and open to the public and will conclude with a brief reception.
In a career that has spanned over two decades, Molden has performed with the Boston Pops Gospel Choir, including at their Christmas shows in the famous Symphony Hall. In 1996 she was part of the Pops concert that was recorded for PBS, where she performed alongside vocal legends Patti LaBelle and Edwin Hawkins.
While growing up in northeast Texas, Molden's singing talents garnered her notice, as she performed at different churches surrounding her Dallas home. Currently, Molden serves as the Director of the Children's Choir for the Messiah Baptist Church, where she is also a regular singer. She also performs with numerous choirs throughout New England, including the Boston Community Choir and Joyful Voices of Inspiration Choir, among others.
Not only a singer, she recently retired after 37 years in the federal service as a Civil Rights Specialist for the U.S. Environmental Protection Agency.
The Nakamichi Concert Series began during the 1986-1987 academic year as a result of funding received by the College from the Nakamichi Foundation in Los Angeles. For over 25 years the series has brought a diverse collection of singers, musicians and groups to Stonehill. Along with the original grant, contributions from the Father Eugene Green Fund also help maintain the series as the prominent and lone concert series of its kind on the South Shore.