HawksNest Pitch 2021
The HawksNest Pitch competition gives Stonehill students the opportunity to pitch their business ideas to a large audience of students, faculty, entrepreneurs and investors.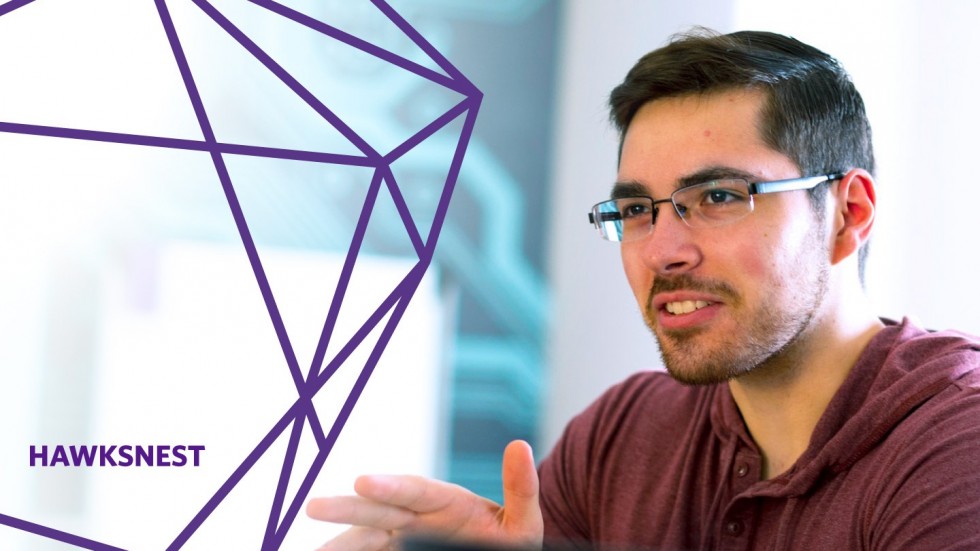 Interested students should submit their business proposals through the application form below. HawksNest executives will choose the best proposals and those chosen will be mentored by industry experts to help them prepare for their pitches. Students will be given five minutes to quickly and succinctly deliver the critical differentiating elements of their business idea from April 19-23. The top three participants, as determined by the panel, will be awarded funding for their business proposals.
Application Guidelines
All presenters for the 2021 HawksNest Pitch must meet the following prerequisites in order to participate:
All students matriculating at Stonehill and Stonehill, student's faculty, and staff are eligible to participate in the 2021 HawksNest Pitch.
Individual students or groups are eligible to submit their application to the 2021 HawksNest Pitch. The lead entrepreneur of any group must be matriculating at Stonehill, or is a Stonehill, faculty or staff member.
2021 HawksNest Pitch applicants must complete the following by April 2, 2021 at 12 p.m. Midnight ET:

HawksNest application must be submitted
If an applicant(s) would like to apply but does not meet the submission date deadline, they may apply to the HawksNest Pitch waiting list. Last day to apply is Friday, April 2 by 12 p.m. Midnight ET.

All participants that are selected to participate must prepare a 1-page executive summary answering questions pertaining to their business.
If accepted, applicants who wish to provide updated information on their team members, venture name, or venture description after applying, please notify Kayser Raei and Christopher McCune. Accepted students will be notified April 9, 2021.