Study Abroad
More than 30% of the Class of 2019 spent at least one semester abroad, and students from all majors can choose from programs in more than 45 countries. The College's study abroad program allows students to discover the world in the pursuit of knowledge, humanity and service.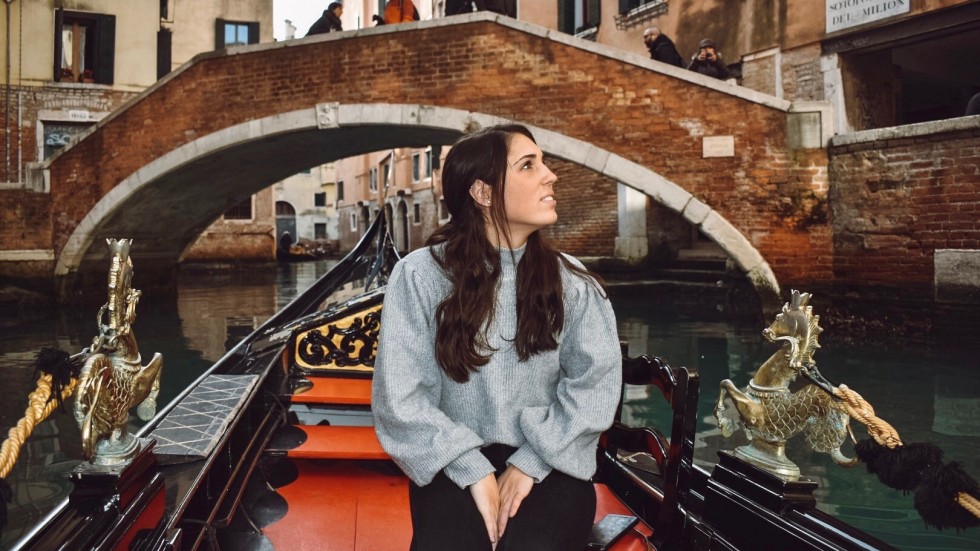 Go Where Knowledge Lives
We know there's more to life and learning than what exists within the walls of our campus. That's why we encourage our students to seize every opportunity to go out and find knowledge at its source.
Dual Languages Major
All dual languages majors are required to spend a semester abroad in an approved program of study or in one of the international internships sponsored by Stonehill College, and minors are encouraged to do the same.
G.R.A.S.P. Program
G.R.A.S.P. (Global Reflections Abroad Shape Potential) is a Global Citizenship Certificate program. It is a for-credit, three-part course culminating in a Certificate of Global Citizenship. It is open to all students studying or interning abroad for a semester. 
The Mindful Palette
Students can apply to travel to Italy for a unique three-week international seminar during the summer. Students will explore studio art, environmental science and global food security in the context of the slow food movement. Students will also learn more about the agricultural and artistic traditions of Tuscany.
LION Program: An International Experience in Global Security Studies
The LION (Learning Inside Out Network) program is an intensive international internship and research opportunity for students interested in the theory and practice of global security. The program builds on courses in security studies, conflict analysis and resolution, global crime, economics, environmental studies, human security, and international development through a semester-long international internship experience with an NGO, think tank or media organization in Armenia.