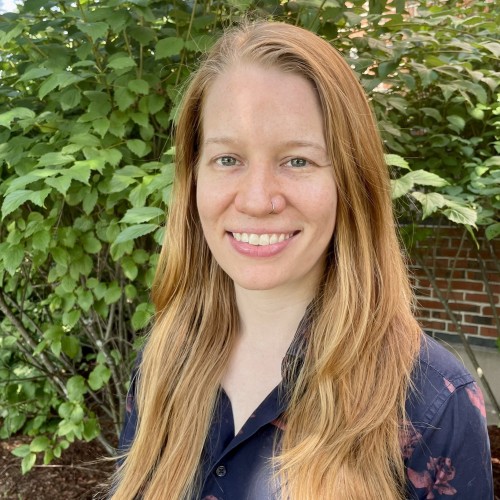 Erica M. Holdridge
Assistant Professor of Biology
Before joining the Stonehill College community in 2022, Erica Holdridge completed a postdoctoral fellowship at Boise State University through the National Science Foundation. Her research interests include studying bacteriophage and their hosts in carnivorous pitcher plants, as well as other wetland ecosystems; using and developing bioinformatics tools to study community ecology in microbial systems; and examining complex systems models in community ecology. Her scholarly work has appeared in publications like Theoretical Ecology, Ecology and Evolution, and Ecosphere.
Education
B.S., Florida State University
M.S., California State University, Northridge
Ph.D., Yale University
Courses Taught
Applied Bioinformatics
Biological Statistics
Areas of Expertise
Titles
Assistant Professor of Biology
Select Publications & Accomplishments
Holdridge, E.M., M. Emmen, K. Anantharaman, and L.S. Bittleston. Metagenomics reveals bacteriophage with auxiliary metabolic genes and a high proportion of lysogeny in carnivorous pitcher plant natural microcosms. In prep. August 2022.
Holdridge, E.M. and D.A. Vasseur. Intraspecific variation promotes coexistence under competition for essential resources. Theoretical Ecology

. DOI: 10.1007/s12080-022-00539-9. July 2022

Holdridge, E.M., G.E. Flores and C.P. terHorst. Predator trait evolution alters prey community composition. Ecosphere

. DOI: 10.1002/ecs2.1803. May 2017.

Holdridge, E.M., C. Cuellar-Gempeler, and C.P. terHorst. A shift from exploitation to interference competition with increasing density affects population and community dynamics. Ecology and Evolution

. DOI: 10.1002/ece3.2284. August 2016.
National Science Foundation Postdoctoral Research Fellowship in Biology