Nakamichi Concert Series: Prayers for a Feverish Planet
Pianist Ann DuHamel will perform music focused on the world's ongoing climate crisis.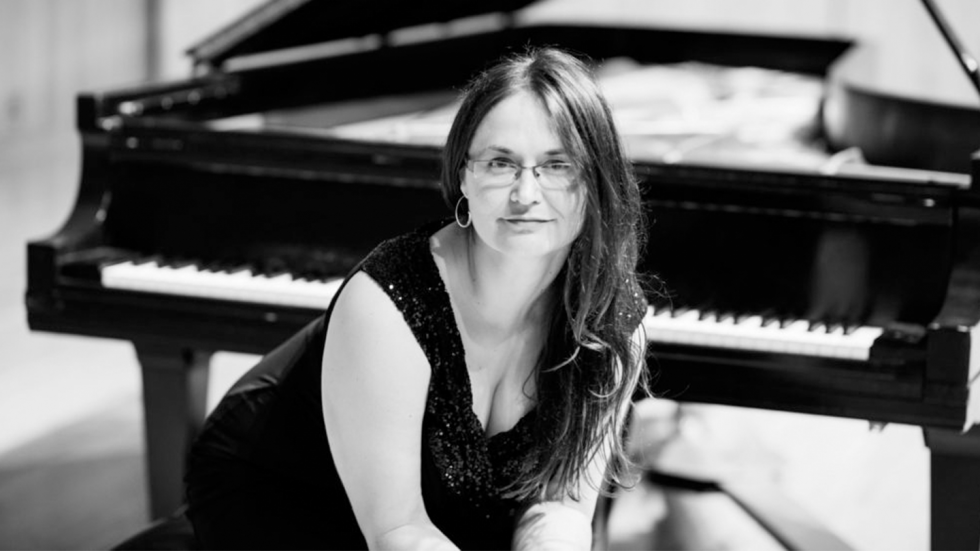 About the performer: Pianist Ann DuHamel's performances have been praised as poetic and "… a delight for the ears and the soul" (Encuentro Universitario Internacional de Saxofón, Mexico City). She's performed in 16 countries on four continents.
Hailed as a "forward thinking classical pianist" (Midwest Record) for her debut album Rückblick: New Piano Music Inspired by Brahms (Furious Artisans, 2020), Ann actively champions contemporary composers. Piano Magazine applauded "the depth of programming and playing" in Rückblick, admiring Ann's "range of sound and full melodic tone," as well as her "clear voicing and vibrant sense of color."
Ann also appears on Tyler Kline: Orchard (Neuma Records, January 2022), performing works she commissioned.
In demand as a collaborative pianist, Ann has performed chamber music with members of the Grammy- Minnesota Orchestra and the St. Paul Chamber Orchestra, as well as with Martha Councell-Vargas, flute; Maria Jette, soprano; and Clara Osowski, mezzo-soprano. Her performance at Carnegie Weill Recital Hall with ensemble: Périphérie was applauded by the New York Concert Review as "outstanding," praising the group of "superb musicians" who "played with power and assurance."
DuHamel's performance is sponsored by Stonehill College's Department of Visual and Performing Arts.