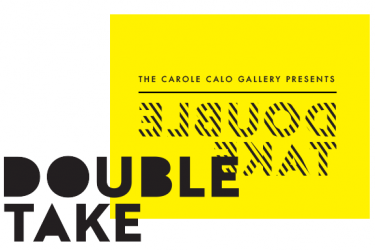 The Carole Calo Gallery at Stonehill College is pleased to present Double Take
Kruse Center
Double Take challenges viewpoints through varying optical perspectives. A viewer's subjectivity is influenced by both visual and physiological means. Double Take centers on abstraction and aims to alter one's perception of reality, even if just for a moment. The visual ambiguity can be a playful challenge based on the viewers' proximity and angle in relation to the work of art. Through illusionary painting, drawing, photography, cut paper, and carved wood sculpture, viewers are offered more than one interpretation of seeing. This cognitive rollercoaster allows viewers to question the seemingly obvious and discover room for expansion in their own personal outlooks.
Double Take includes Maine, Massachusetts, and New York-based artists Douglas Breault, John Guthrie, Isaac Jaegerman, Michael Mittelman, Dana Piazza, Brian Stinemetz, and Joe Wardwell.
Please join us for a reception on Tuesday, November 6th from 5:30-6:30 p.m. with a panel discussion in the Kruse Center at 6:00 p.m.