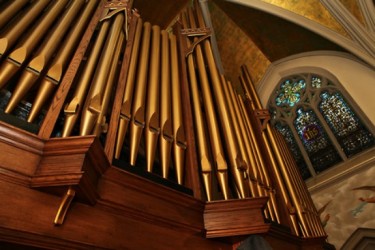 Nakamichi Spring Concert
Chapel of Mary
Nakamichi Spring Concert: "An Evening with the Organ"
Join us for the Nakamichi Spring Concert, featuring Margaret Angelini on the Organ, Dan Davey on the Trumpet, and Ana Popa on the Piano. The evening's music will feature pieces of Bach, Holst, Hovaness, and more!
This concert is supported in part by the Father Eugene Green Foundation.
Tuesday, February 25, 2014 Chapel of Mary 8:00 PM
Reception to follow the concert.
Free and open to the public.