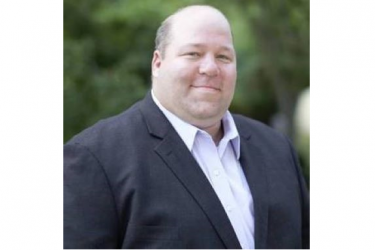 Lunch with Senator Paul Feeney
Martin Institute Auditorium
The Joseph W. Martin Institute for Law & Society presents:
Lunch with Senator Paul Feeney
PEOPLE DON'T THINK ABOUT POLITICS, THEY FEEL POLITICS.
MOVING FROM THE TRANSACTIONAL TO THE TRANSFORMATIONAL.
As a blue-collar worker for over 20 years prior to his election to the Senate, Senator Feeney has a unique frame of reference in the legislature and has bridged the messaging gap between progressive policies and working people that feel left out of today's divisive politics. Senator Feeney will discuss the political atmosphere that has divided our Country from kitchen tables to Congress and how important it is for policy makers to connect with constituents and inspire voters.
Senator Paul R. Feeney is in his 2nd term representing the Bristol & Norfolk District in the Massachusetts State Senate. Senator Feeney is the Senate Chairperson of the Joint Committee on Consumer Protection and Professional Licensure and the Vice-Chairman of the Joint Committee on Public Safety & Homeland Security as well as the Vice-Chair of the Senate Committee on Post Audit & Oversight.
Thursday, October 10th @ 12:00 noon
Martin Institute Auditorium
Lunch will be served
Please RSVP to martininstitute@stonehill.edu
All are welcome