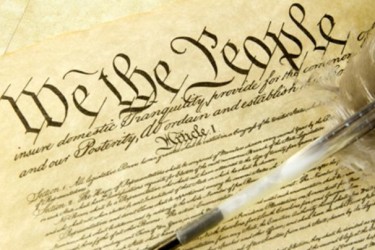 Issues in Interpreting the Constitution' panel event with Stonehill faculty
Martin Institute Auditorium
Our society has agreed to be governed by a written Constitution as "the supreme law of the land" (Article VI). Yet how this great document is to be "interpreted" has generated discussion from the outset, and especially in recent years. The panel will consider various contemporary issues in interpreting the Constitution, including the debate between "originalism" and the idea of a "living" Constitution.
Please RSVP to martininstitute@stonehill.edu
Panelists:
Richard Capobianco, professor of philosophy
Amy Houston, associate professor of history
Rob Rodgers, assistant professor of political science
John Rodrigue, professor of history
Moderated by:
Todd Gernes, associate professor of history
**Refreshments will be served, all are welcome!