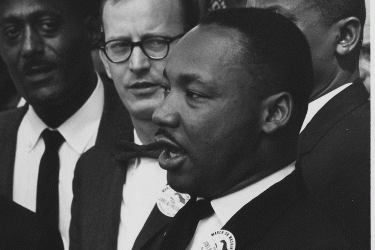 Dr. Martin Luther King, Jr. Memorial Service
Chapel of Mary
Please join the college community in celebrating the enduring legacy of Dr. Martin Luther King Jr. on Tuesday, Jan. 21 at 5pm in the Chapel of Mary.
Campus Minister Sarah Fontaine-Lipke will preside at this interfaith prayer service and seniors James Lanier and Amanda Egesi will offer reflections.
All are welcome at this special occasion!