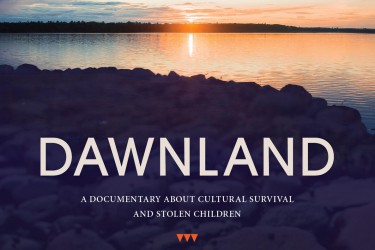 Dawnland: Movie Screening & Discussion - Dr. Mishy Lesser
Martin Institute Auditorium
Dawnland is a documentary about cultural survival and stolen children. For most of the 20th century, government agents systematically forced Native American children from their homes and placed them with white families. As a result, one in four Native children nationwide were living in non-Native foster care, adoptive homes, or boarding schools. Many children experienced devastating emotional and physical harm by adults who mistreated them. Now, for the first time, they are being asked to share their stories. In Maine the first government-sanctioned truth and reconciliation commission (TRC) was formed in the United States. For over two years, Native and non-Native commissioners travelled across Maine gathering data about the devastating impact the state's child welfare practices had on families and the Wabanaki people.
Discussion and Q&A with Mish Lesser
Mishy Lesser, Ed.D., is a leading director for the Upstander Project and Education Fellow at the Thomas J. Dodd Research Center at the University of Connecticut. She is the director of the Upstander Academy, a weeklong professional learning experience for teachers and museum educators that focuses on genocide and human rights education. She is a circle keeper and has been featured on WBUR(Boston) and PRI/BBC's The World. Dr. Lesser was a Fulbright Scholar in Ecuador and spent 12 years learning and working in Andes. Currently, Dr. Lesser spends much of her time researching and writing the five inquiry Teacher's Guide for Dawnland.
RSVP
Please RSVP to martininstitute@stonehill.edu
Lunch will be served, all are welcome!