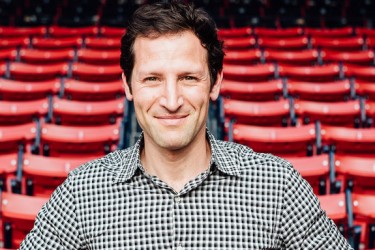 C-Suite Speaker Series: Adam Grossman, executive vice president for the Boston Red Sox
May Hall, Kate Phalon McCarthy Auditorium
The Meehan School of Business presents the C-Suite Speaker Series, featuring Adam Grossman, executive vice president and chief marketing officer for the Boston Red Sox and Fenway Park.
Learn more about the challenges of marketing a successful sports franchise. Reporting directly to President & CEO Sam Kennedy, Grossman oversees the club's marketing, media relations, corporate communications, social media, advertising and content, and creative service departments. In 2017, Grossman spearheaded the creation of "Take The Lead," a first-of-its-kind partnership between Boston's five major professional sports teams and the NAACP Boston Branch designed to combat racism and hate speech in sports venues and in the Boston community.
This event is free and open to the public, and there is no RSVP required.