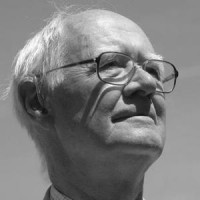 John Polkinghorne
Cambridge University
Rev Dr. John Polkinghorne of Cambridge University, England, is a Fellow of the Royal Society, and a Fellow (and former President) of Queens' College, Cambridge. He gained his PhD in Physics in 1955. He has been appointed an Honorary Professor of Physics at the University of Kent, a Fellow, Dean and Chaplain Trinity Hall, Cambridge, and in 1989 he was appointed President of Queens' College, from which he retired in 1996.
He was Chairman of the Science, Medicine and Technology Committee of the Church of England's Board of Social Responsibility, of the Advisory Committee on Genetic Testing and of the publications committee of SPCK. He chaired the joint working party on Cloning of the Human Genetics Advisory Commission and the Human Fertilization and Embryology Authority. He served on the General Synod and the Doctrine Commission of the Church of England, and on the Medical Ethics Committee of the British Medical Association.
Polkinghorne has published a series of books exploring and developing aspects of the compatibility of religion and science, beginning with The Way the World Is ("What I would like to have said to my scientific colleagues who couldn't understand why I was being ordained"), and continued in a trilogy published by the SPCK: One World, Science and Creation, and Science and Providence. He was also awarded the Templeton Prize for Science and Religion in 2002 and also in that year became the Founding President of the International Society for Science and Religion.