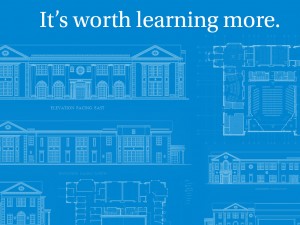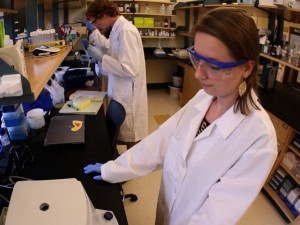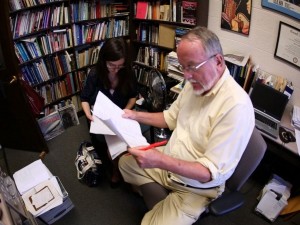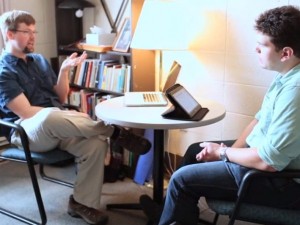 We've Got So Much to Offer
From two new schools and buildings to master's programs and new majors, it is an exciting time to be at Stonehill. We are a growing campus, ideally positioned to provide you with more of the tools you need to succeed in a 21st century economy.
Learn more
IDEAS strengthens students' learning by letting them teach
Integrating Democratic Education at Stonehill (IDEAS) is an interdisciplinary, student-centered program that fosters engagement and active learning by creating an environment for students to share their passions, wisdom and knowledge with one another through student-led courses.
Read the story
Hot Months, Cool Jobs
From exploring the Great Barrier Reef in Australia to helping code medical equipment in Florida, Stonehill students made the most of their summer by immersing themselves in their fields of interest.
Read the story
Academic Partnerships
Stonehill College has developed agreements with colleges and universities that enable our students to augment the degree they earn at Stonehill with graduate and undergraduate degrees.
Big Cities, Bright Prospects
From LA to New York to London, the professional experience and expanded perspective students gain from internships in major cities give them a distinct advantage when pursuing career opportunities and graduate school placements.
Humanities Provide STEM Students with Benefits Beyond Measure
Stonehill's humanities curriculum gives students majoring in science, technology, engineering and mathematics (STEM) the critical-thinking skills and broad worldview that allows them to achieve more.
At Stonehill, Liberal Arts Come with Lessons for Life
"We focus on and emphasize the qualities employers want."
"Being able to share my passion and help someone else find their passion for science is extremely rewarding."
"Sometimes I have more of the knowledge we need and sometimes [Professor Golden] does. It's interesting to teach and be taught at the same time."
Request Information
Tell us a little bit about yourself and we'll keep you up to date!
Request Information