Advisory Board
The Advisory Board guides SUMMIT in setting strategy and the design of services.
Dr. James Gillespie, President, Center for Healthcare Innovation; Managing Director, Semplar Scientific
Paul Quaranto, President & Chief Operating Officer, Boston Mutual Life Insurance Company
Bob Rivers, President, Eastern Bank
Debbie Salvucci, Associate Professor, Stonehill College
Partners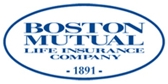 Provides various forms of insurance to individuals and groups, as well as term life products. They maintain strong commitment and high quality service to their customers. Boston Mutual has been a close partner with SUMMIT since Fall 2009. Paul Quaranto, Vice President, Group Insurance, presented at the Sales and Marketing Panel Presentation event in March 2010 and also a vital member of the Advisory Board. Boston Mutual is the participating corporate partner for the Fall 2011 SUMMIT learning community at Stonehill College.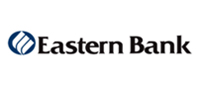 A full service commercial bank providing personal, business, investment and insurance banking services to the community. They pride themselves in having the size, stability, technology and knowledge to deliver custom-tailored financial solutions in a convenient way. Eastern bank began their partnership with SUMMIT in the fall of 2009. They continue to work with SUMMIT in research and advising endeavors. Bob Rivers, President of Eastern Bank is a fundamental part of our Advisory Board.
In 2011 SUMMIT received a $10,000 grand from Eastern Bank. The Eastern Bank grant was used for several purposes. The grant allowed SUMMIT to develop a learning community for fall 2011. The learning community consists of a cohort of three classes: organizational behavior, business ethics, and an integrative seminar on sustainable management. This cohort of three classes is offered annually to Stonehill College students. Additionally, monies were used for general operating activities and to support the ongoing research of the SUMMIT.

Provides banking services to individuals, businesses, commercial and loans. They provide high quality customer service along with competitive low rates and fees. They are closely connected to the community, volunteering at many locations. They joined the SUMMIT team in the fall of 2010 and continue to support SUMMIT in research ventures.

A network that promotes the development of an economic system in service of human dignity and well-being. Researchers, think-tank analysts, practitioners and teachers make up the Humanistic Management Network. They provide intellectual tools for culturally and ecologically sustainable business practices and both educate and enable students. They have been a partner with SUMMIT in a research capacity since 2009.

A strategy consulting firm. They focus on modeling paths to success based on the idea of Strategic Path Modeling, which they pioneered. This strategic modeling process applied to all levels or organizations is used in SUMMIT's assessment modeling. This continues to be a strong research partner for SUMMIT, exploring the most appropriate management consulting methodology and assessment processes.