GENERAL RESIDENCE HALL FACTS:
All residence halls are staffed by full-time, professional Residence Directors/Area Coordinators, student Resident Staff Assistants, and student Resident Assistants.
All student rooms (with one or two exceptions) are fully carpeted.
All student rooms are furnished with a twin bed, dresser, wardrobe, desk, and chair.
All residence hall exterior doors are locked at all times and are card accessible.
Individual room keys are provided to students for their bedrooms.
All residence halls rooms are wired for cable and internet.
O'Hara Hall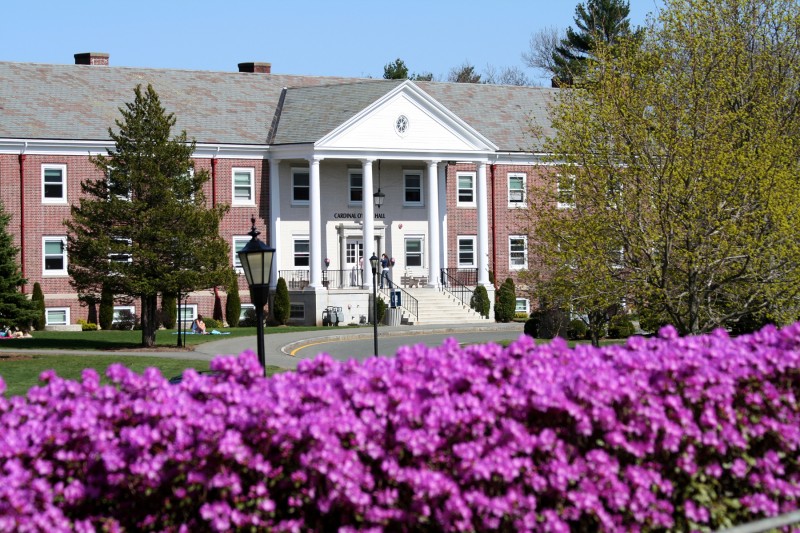 Location: Across from the Martin Institute and next to the Science Center
Residents: Freshmen
Number of floors: 3
Elevator: No
Study lounges: Yes (3)
Kitchens: Yes (2)

Refrigerators: 2
Ovens: 2
Microwaves: 2

Laundry facilities: Basement floor
Faculty/Staff in Residence: Residence Director
Holy Cross Center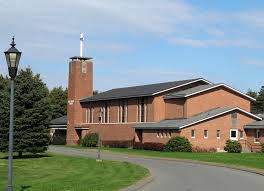 Location: Near the Sports Complex on the Route 138 side of campus
Residents: Freshmen
Number of Floors: 3
Elevator:No
Kitchen: 1

Refrigerators: 1
Ovens: 1
Microwaves: 1

Study lounges: Yes (2) Main Lounge and a library
Laundry facilities: Basement Floor
Faculty/Staff in Residence: Residence Director and a C.S.C. Priest
Corr Hall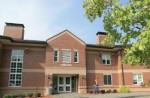 Location: Next to Villa Theresa and Notre Dame du Lac
Residents: Freshmen and Sophomore
Floors: 3
Study lounges: Yes, 1 main common area
Kitchens: Yes (1)

Refrigerators: 1
Ovens: 1
Microwaves: 1

Elevator: Yes
Laundry facilities: Basement Floor
Faculty/Staff in Residence: Residence Director
Boland Hall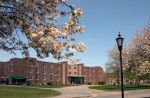 Location: Between Pilgrim Heights and Colonial Courts, across from Duffy Academic Center
Residents: Freshmen and Sophomores
Number of floors: 4
Elevator: Yes
Study lounges: Yes (3)
Kitchens: Yes (1)

Refrigerators: 1
Ovens: 1
Microwaves: 6

Laundry facilities: Basement Floor
Faculty/Staff in Residence: Residence Director
Villa Theresa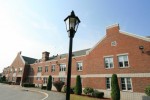 Location: Between the Roche Dining Commons and Corr Hall
Residents: Freshmen and Sophomores
Number of Floors: 2
Elevator: Yes
Study lounges: Yes, 1 main common area
Kitchens: Yes (2)

Refrigerators: 2
Ovens: 2
Microwaves: 2

Laundry facilities: Basement Floor