Meal Plan Information
Information regarding meal plans including cost can be found at http://www.stonehill.edu/offices-services/dining-services/meal-plans/
Meal Plan Change Period Ends December 1, 2017

All meal plan adjustments must be made online on myHill, and the meal plan enrollment/adjustment period ends December 1, 2017. Residents wishing to change meal plans for the spring semester, may do so online through your MyHill account. To do this, log on to your myHill account, go to my Services, and then to Manage Meal Plan. You can then choose to change your meal plan.
If in the above scenario, you have chosen to decrease your meal plan (i.e. drop from C plan to D plan), the difference will be added to your College tuition account. If you want to apply this to your Hill Dollars account, you must go to the same MyHill/My Services section above, and scroll down past the meal plan section and follow instructions in Move Funds to Hill Dollars.
Please note that the Meal Plan Change Period Ends December 1st.

NO MEAL PLAN CHANGES WILL BE ACCEPTED AFTER THAT TIME.
If you have any questions, please feel free to contact Dining Services at 508-565-1888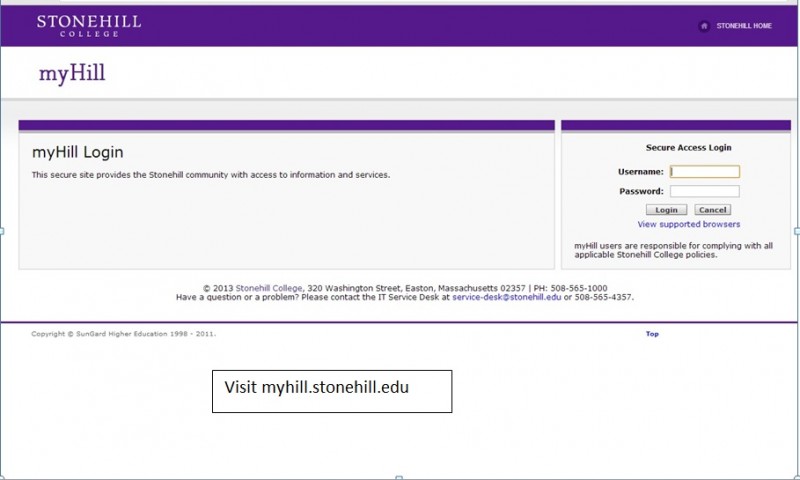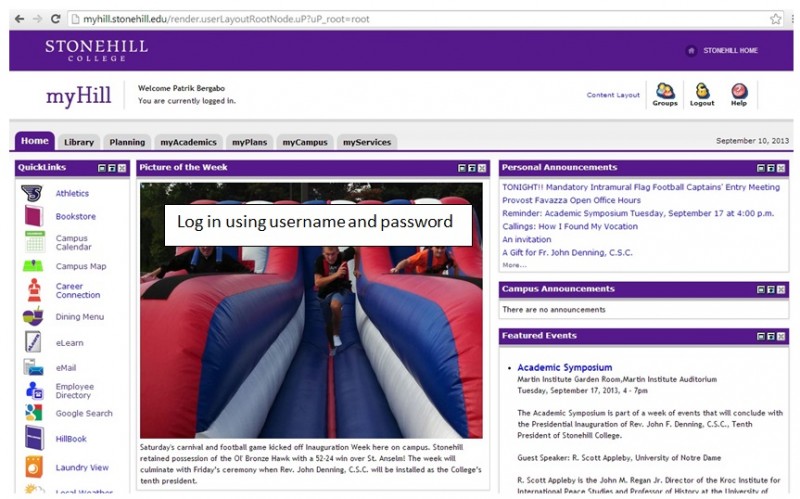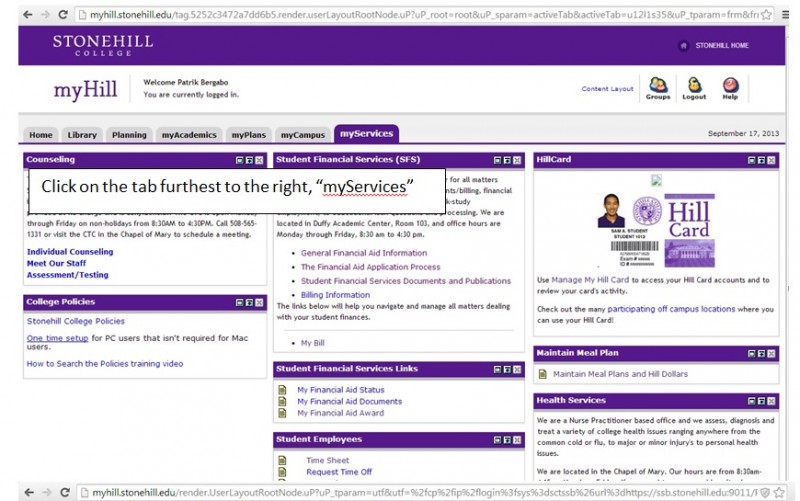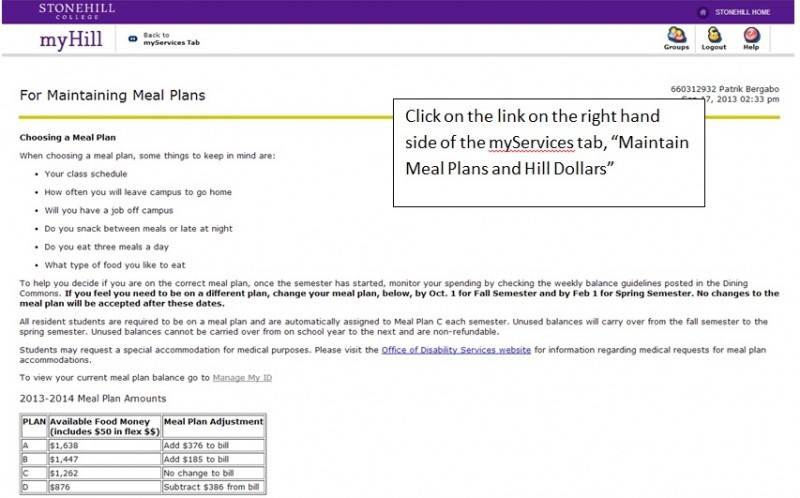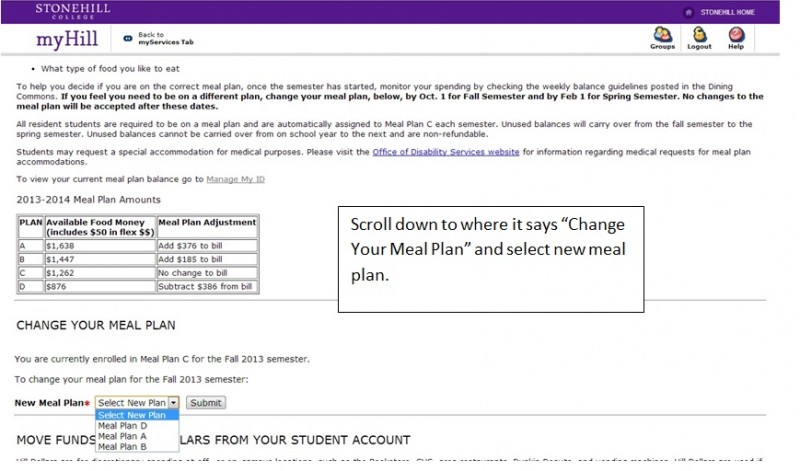 Related Pages