1. Under the "Faculty Services" tab in myHill, navigate to the Faculty Dashboard channel. From within the channel, click on the hyperlink for the class you would like to email.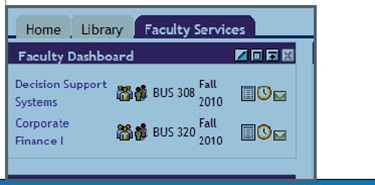 2. For a complete list of registered students, click on Classlist. A summary class list will display.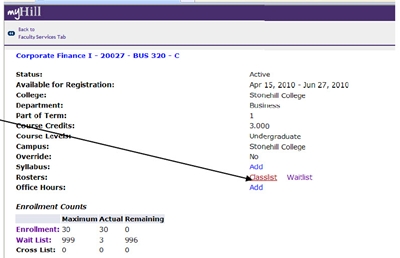 3. The Email Class icon, a small envelope, appears at the bottom of the screen. Click on the icon to email your class.
4. The student email addresses will appear in the bcc line by design. You
can go ahead and enter the subject and your message, then click Send.