Stonehill Faculty shared their experiences with emerging technologies at the semiannual Technology Showcase. This spring, the entire Stonehill community was invited to attend the exhibition style event held in the Martin Auditorium. Both faculty and students were on hand to talk with attendees and demonstrate how they are piloting and implementing new technologies in the classroom. The goal of the event is to share these ideas with the Stonehill community.
May 2013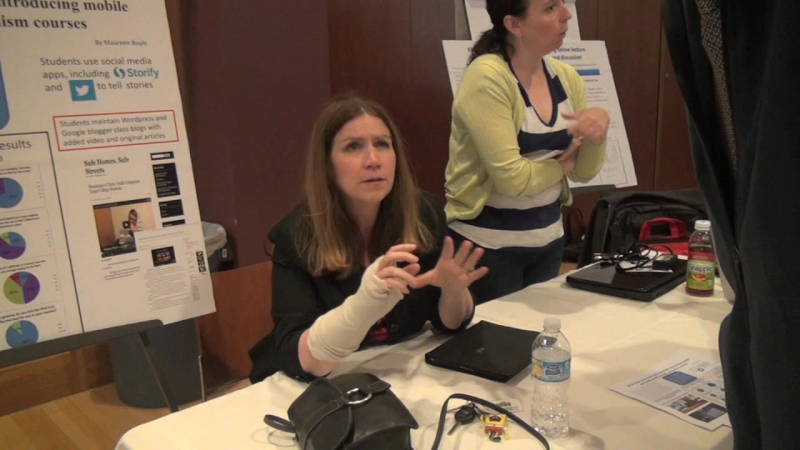 Maureen Boyle, Journalism
iPads in the classroom and in the field for "real time" journalism.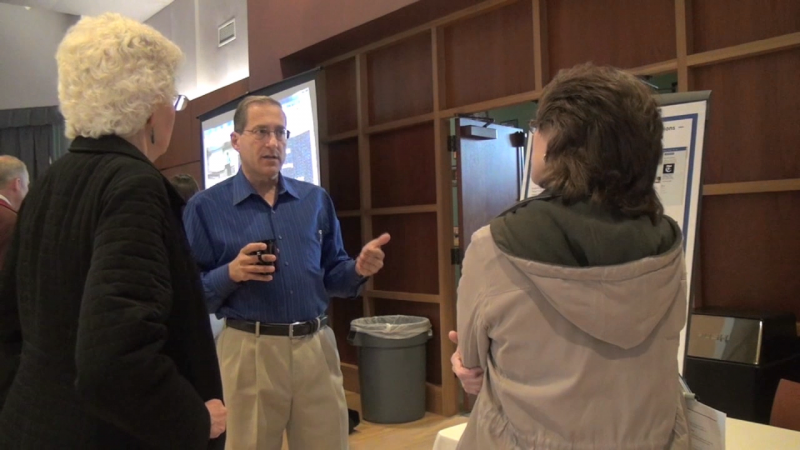 Jack Jackson, Communication
Using Facebook to engage students in course discussions.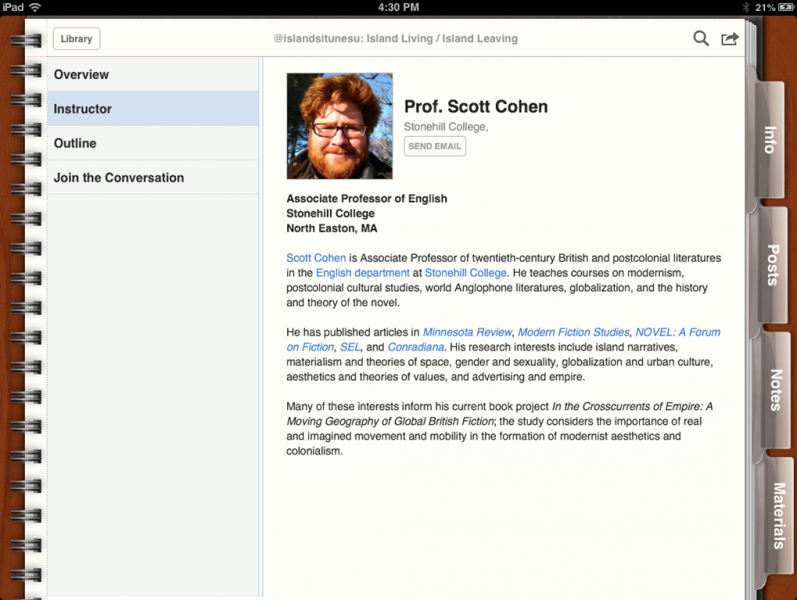 Scott Cohen, English
Integrating iPads and iTunesU as an integral part of the course learning experience.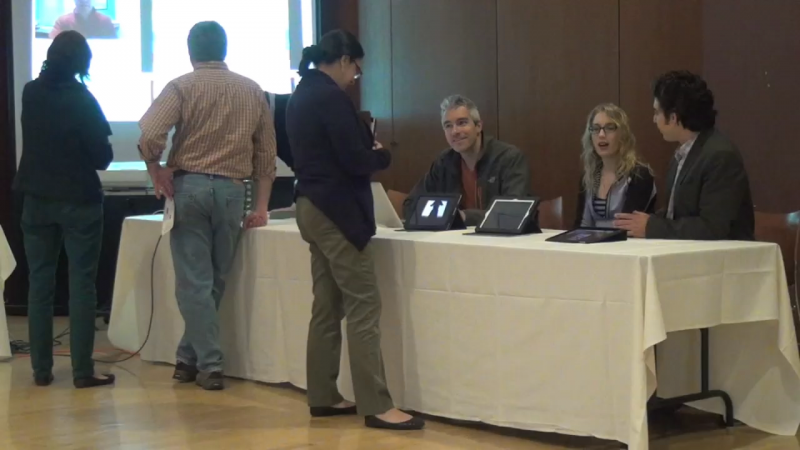 Daniel Itzkovitz & Jared Green, English
The study of film incorporates the use of iPads for recording and editing video.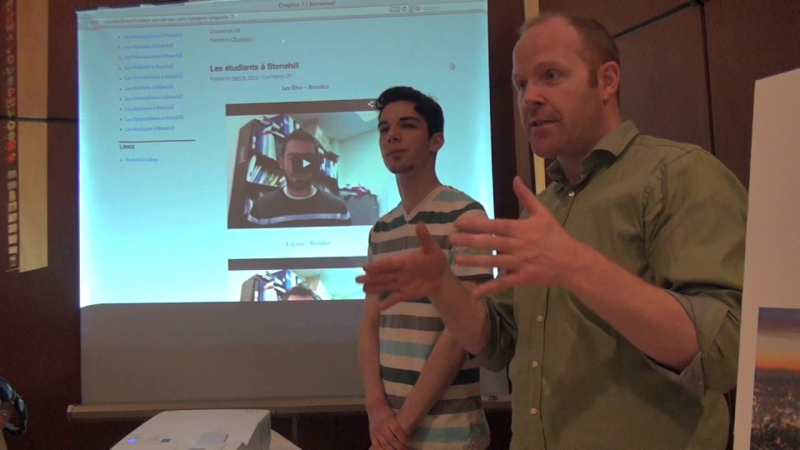 Rudy deMattos, Foreign Language
Creating a web based French program using Stonehill student created videos captured during their travels in France and locally.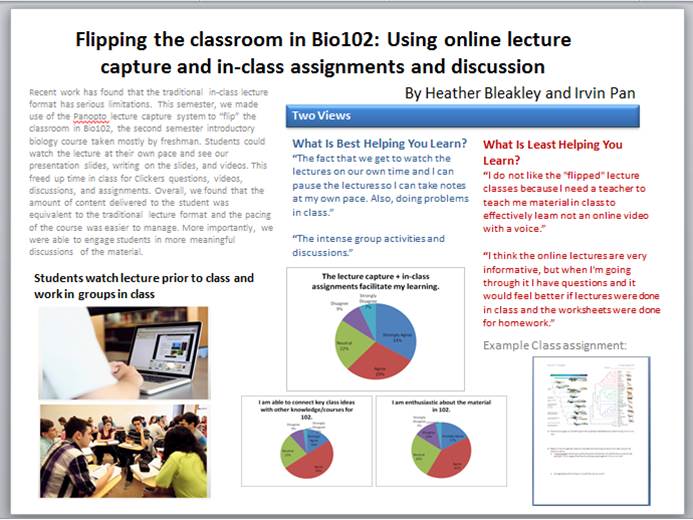 Heather Bleakley & Irvin Pan, Biology
Mini online lectures- better prepare students for working effectively in class.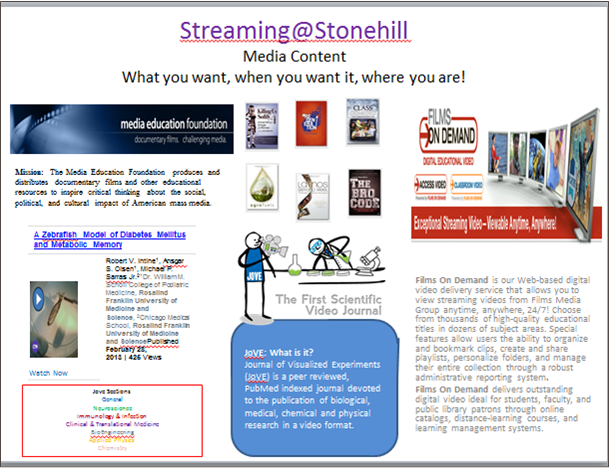 Heather Perry, Reference Librarian
Films on Demand- new digital educational video service.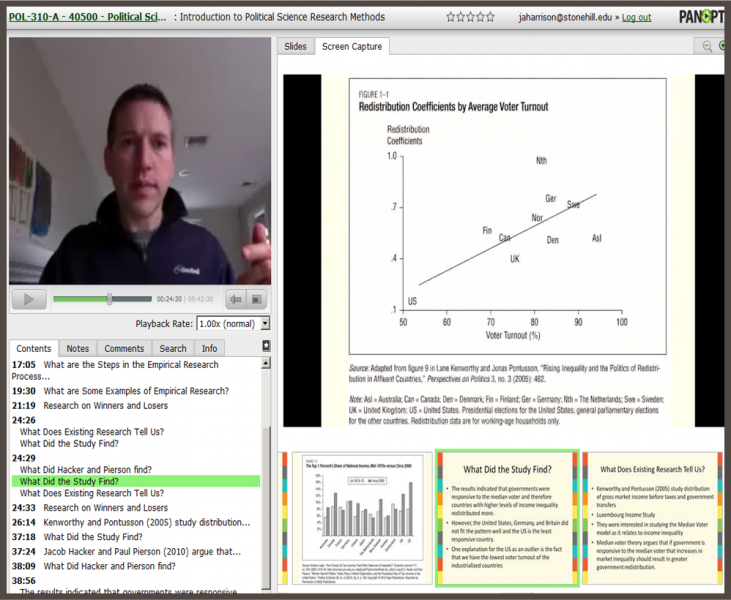 William Ewell, Political Science
Inverting traditional teaching methods in a research methods class by delivering online video lectures outside the traditional classroom and pushing homework assignments into the classroom.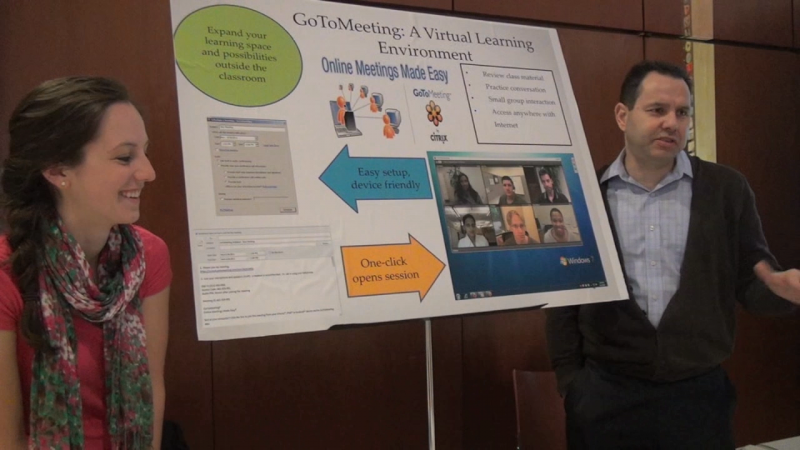 Juan Carlos Martin, Foreign Language
Flipping the classroom using GoToMeeting.
Full Listing of Faculty Technology Showcase May 2013
| | |
| --- | --- |
| Maureen Boyle, Journalism | iPads in the classroom and in the field for "real time" journalism. |
| Jack Jackson, Communication | Using Facebook to engage students in course discussions. |
| Scott Cohen, English | Integrating iPads and iTunesU as an integral part of the course learning experience. |
| Daniel Itzkovitz & Jared Green, English | The study of film incorporates the use of iPads for recording and editing video. |
| Rudy deMattos, Foreign Language | Creating a web based French program using Stonehill student created videos captured during their travels in France and locally. |
| Heather Bleakley & Irvin Pan, Biology | Mini online lectures- better prepare students for working effectively in class. |
| Bob Spencer, Business | Recording student group presentations for self-review. |
| Heather Perry, Reference Librarian | Films on Demand- new digital educational video service. |
| William Ewell, Political Science | Inverting traditional teaching methods in a research methods class by delivering online video lectures outside the traditional classroom and pushing homework assignments into the classroom. |
| Juan Carlos Martin, Foreign Language | Flipping the classroom using GoToMeeting. |