The OIP is proud to announce Sarah Leach and Biel Ngoal were awarded the prestigious Benjamin A. Gilman International Scholarship for study abroad during the fall 2013 semester. Sarah Leach will be studying science and ecology in western Australia at the University of Norte Dame in Freemantle, through the Education Abroad Network. Biel Ngoal will be studying business at the Ecole Superieure du Commerce Exterieur in Paris, France through Global Student Experience.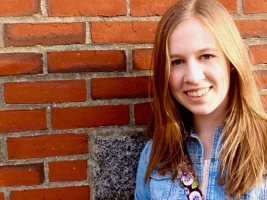 Sarah, originally from Peabody, MA, is a junior Biology major at Stonehill. Along with her love for the sciences, Sarah is passionate about world travel as a means to learn about the world and those who inhabit it. She will be spending the fall 2013 semester in Perth, Australia studying Australian Ecology, Indigenous Archaeology, and some areas of the humanities. She hopes to travel within Australia as well as to Southeast Asia in order to experience new cultures and gain new perspectives. Although she's not quite sure what she wants to do after graduation, Sarah is heavily involved on campus through her role as a Moreau Honors Scholar, an Into the Streets Coordinator and volunteer, a Student Ambassador, a Teaching Assistant, and is currently enrolled in the G.R.A.S.P. Program through the Office of International Programs.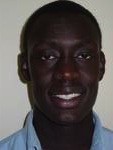 Biel, a senior Marketing major from Portland, ME, will be spending his fall 2013 semester in Paris, France studying Business. Biel is an enthusiatic individual with a creative mindset that has a passion for Indian and Latin American food. When he's not in class, he daydreams about globetrotting the world. He likes new enviroments and is excited about immersing himself in Parisian culture. Biel is also very entrepreneurial-minded and is currently pitching a start-up business idea to friends and investors with hopes of launching next spring. Following Stonehill, Biel would like to have a career in international finance.