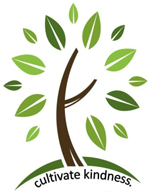 A Touch Of Kindness
Stonehill College's Employee Recognition Program, A Touch of Kindness, recognizes members of our college community for their random act of kindness, caring or support. Want to cultivate kindness? It's easy! Here's how to recognize a fellow community member:
On-line:
HR will then email a copy to the person you are recognizing
In-person:
Please send or give the white copy to the person you are recognizing and send the yellow copy to HR.
What's the reward? Well, of course it is wonderful just to know that members of our community appreciate each others' acts of kindness, but in addition to that, the following will also occur:
All recognized employees' names will appear in the HR Newsletter and a few will be "spotlighted" with the details of their acts.*

At the end of each month, some community members who have been recognized will be randomly chosen to receive a $25 gift card to a local establishment.*

At the Annual Employee Appreciation Luncheon, all those recognized will be submitted in to a drawing where some lucky winners will receive a check for $300!*
*If you choose not to be recognized or spotlighted in the newsletter or would like to withdraw your name from one or both of the drawings to win either a gift card or $300, please contact the Office of Human Resources.