The WellConnect Mobile Application: The WellConnect Application represents an exciting development in Stonehill College's Wellness Work/Life Program. The mobile application is meant to be an informative and practical resource for employees as they continue to explore the various components of their Wellness Work/Life Program.
Click here for more information and to access your WellConnect App today! (.pdf)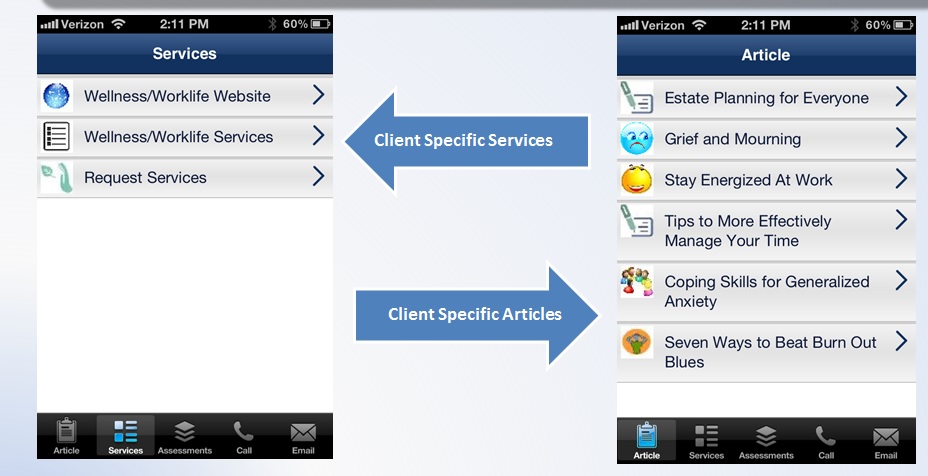 The Mobile Application was designed as a tool to:
a.) keep employees informed of their available Wellness/Worklife Resources,
b.) to provide helpful and relevant wellness/worklife articles resources, and
c.) provide them an additional modality with which to access services.
Which devices are compatible with the WellConnect Mobile APP?
The WellConnect Mobile App is available for download on any Iphone, Ipod Touch or Ipad that is utilizing IOS 4.2.2 or higher. The App is also available on any Android Phone or Tablet that is running version 2.2 or higher.
What are the features of the APP?
One Touch Call Button to initiate a referral for services

Embedded Web Referral Form to initiate a referral for services

Comprehensive Information Pertaining to Available EAP Services

Articles and Resources on a variety of Wellness/Worklife Topics

Assesment/Calculators

Email a Counselor Feature