Faculty partner with the CTL in a number of ways. The CTL Faculty Fellows, for example, are Stonehill faculty who contribute their time and expertise to furthering the CTL's mission and initiatives. Serving for up to three years, each fellow chooses to focus his or her work on a particular area of need within the Center. In recent years, fellows have organized our SOTL Writing Retreat, planned Academic Development Day, and developed our SOTL IRB guide.
Faculty Learning Community (FLC) Leaders are Stonehill faculty who organize semester-long conversations for their colleagues on current topics of interest. Recent FLCs have focused on the future of the liberal arts, diversity in the classroom, "flipping" the classroom, and using iPads as teaching and learning tools.
Faculty interested in becoming either a CTL Fellow or an FLC Leader should contact Stacy Grooters.
Faculty partners for 2014-2015 are: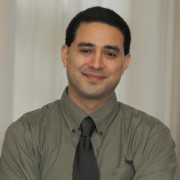 David Kinsey, Faculty Fellow
Associate Professor
Visual and Performing Arts
Heather Bleakley, FLC Leader
Assistant Professor
Biology
William Ewell, FLC Leader
Associate Professor
Political Science
Scott Cohen, FLC Leader
Associate Professor
English