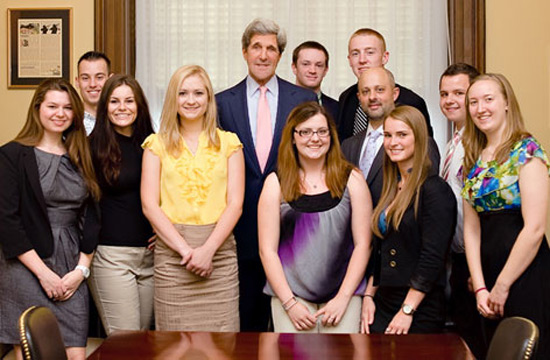 The Stonehill in Washington, D.C. program allows students of all majors to live and work in the nation's capital for an entire semester.
Stonehill offers two program options in Washington, D.C.: The Washington Center and the Washington Semester Program at American University. Students can choose to study in a variety of areas including: government and politics, arts, business and economics, communications and journalism, international studies, law, religious studies, science or sociology.
Sample placements include :
Federal Trade Commission
Environmental Protection Agency
Department of Homeland Security
Interpol
U.S. Attorney's Office
U.S. Secret Service
National Governors Association
Congressman William R. Keating, MA
NCIS
Department of the Treasury
CNN
The White House
Peace Corps
Apply Now!!
Applications for the Spring 2015 semester are due on Friday, October 17th, 2014. Log into Career Connection to apply. Students must also register through myHill prior to the deadline: myPlans > Stonehill U.S. Internship Request for Approval > Washington, D.C. Internship Program. Make sure to review our application requirements before getting started.
Students will also need to complete a separate, online application for their program of choice by October 17th. To start an application, click on one of the links below: