Academic Internship Council
Stonehill contracts with the Academic Internship Council (AIC) to coordinate the placement of interns. AIC representatives meet one-on-one with accepted students the semester before arriving in New York to obtain information on topics including career goals and interests. Based on these meetings, resumes are forwarded to companies with corresponding internship opportunities. Students are then expected to interview with the companies, whether by telephone, internet, or in-person.
Although the College offers the AIC's placement services, students may also secure internships on their own.
To learn more about the Academic Internship Council, click here.
During the Semester....
Representatives from the Academic Internship Council check-in regularly throughout the course of the students' internships. Additional programming and one-on-one meetings will also be scheduled during the semester to ensure that interns have valuable experiences while in New York.
---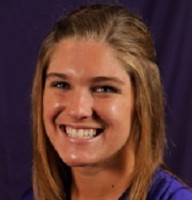 Meet Erin Kelly '13
SPRING 2012 INTERN AT WHAT NOT TO WEAR/BBC PRODUCTIONS
Interning in New York City was one of the highlights of my Stonehill career! The real world experience gave me the confidence I needed to excel in post-grad life, and I gained valuable skills which I will always carry with me. Also, being able to explore all parts of the city each weekend was amazing! There was not a dull day in the entire semester I was there!