Stonehill Celebrates Giving Tuesday
This year, on Tuesday, December 4, 2014, we are celebrating a day dedicated to giving - when charities, families, businesses, community centers, students, retailers and more will all come together for Giving Tuesday - a movement to celebrate philanthropy and encourage more, better and smarter giving during the Holiday Season that we are proud to be part of.
Thank you for your support of Stonehill's first Giving Tuesday in 2013!

It was a great day for Stonehill!
A big thank you to all our #GivingTuesday donors! We surpassed our goal of 250 and received 324 donations for a total of $54,656 raised (including a $10,000 gift from Tom Bogan '72), which will support Stonehill students.
Your gift combined with Tom's support will have a tremendous impact on students, funding:
Scholarships and Financial Aid
SURE Projects
Study Abroad Opportunities
H.O.P.E Trips
Athletics and Extracurricular Activities
Remember, the perfect gift is the one you make!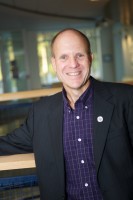 Show Your Support!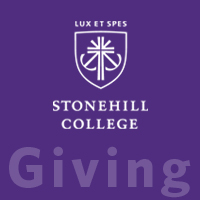 Use this image as your Facebook, Twitter or other social network profile picture to show your support of Stonehill on #GivingTuesday!
Sample 2013 Facebook posts and/or Tweets:
Perfect antidote to overspending on #BlackFriday? Stonehill's #GivingTuesday Challenge on Dec. 3! Help us get to 250 donors to receive a $10,000 gift!
Black Friday, Cyber Monday, #GivingTuesday. Make your gift to Stonehill today and help us reach our goal of 250 donors in 24 hours!
I made Stonehill a priority this year on #GivingTuesday! Did you make your gift yet?