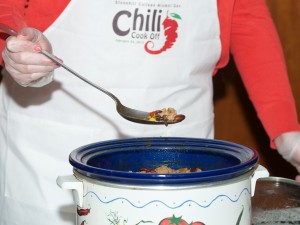 Alumni Chili & Salsa Cook-Off Contest
Alumni are invited to enter their chili and/or salsa recipe in the contest and attending alumni will vote for the winner. All contestants will receive a commemorative gift and the winner will get a great prize! To register for the competition, call the Alumni Office at 508-565-1343 and supply your recipe(s)…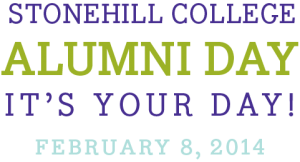 Alumni Day will be held on February 8, 2014. Alumni of all ages and their families are invited to return to campus for a full slate of activities. Highlights included a winter carnival, with ice skating, children's activities, a live ice sculpture demonstration, and a winter warm up party, which will include a cook-off, followed by the men's and women's basketball games. The Bookstore will also be open will be open from 11:00am – 4:00pm.
2014 Schedule of Events
11:00am – 3:00pm: Winter Carnival, May Pavilion

11:00am: Legacy Brunch, Gartland Dining Room, Donahue Hall

12:00pm – 2:00pm: Winter Warm-Up Party (featuring the Alumni Chili & Salsa Cook-Off), Martin Institute

1:30pm: Women's Basketball vs. Saint Michael's College, Merkert Gymnasium (Play4Kay: Wear Pink and get in for free!). The women's volleyball team will also be selling Skyhawk car emblems at the game.

3:30pm: Men's Basketball vs. Saint Michael's College, Merkert Gymnasium

4:00pm – 5:00pm: WSHL Open House, College Center

6:00pm – 7:30pm: WSHL Reunion, Donahue Hall
Online registration is available through Stonehill Connect www.alumniconnections.com/stonehill. Click here for a copy of the full schedule of events and the printed registration form.
If you have additional questions or for more information, please contact the Alumni Office at (508) 565-1343 or alumni@stonehill.edu.