The Criminology program at Stonehill is aligned with the liberal arts aspects of undergraduate education as opposed to the vocational training required for certain law enforcement careers.
Some graduates advance to law school or pursue a master's degree in criminal justice, which is required in many agencies for advanced positions. Specialized training is also required to be employed as a police officer.
Students who have graduated from the Stonehill Criminology program have gone on to a variety of successful careers. Among them:
Immigration Enforcement Agent, Department of Homeland Security
Special Agent, Claims Bureau USA
Reset Representative, Coca-Cola Corporation
Security Specialist, NCIS
Policy Analyst, Executive Office of Public Safety
Project Analyst, Stop & Shop Supermarket Co.
Executive Analyst, Social Security Administration
Legislative Assistant, Massachusetts General Court
Case Resolution Coordinator, Massachusetts State Police
Assistant District Attorney, Cape & Islands District Attorney's Office
Entry-Level Careers
Lead Test Investigator
Social Worker
Associate Probation Officer
Police Dispatcher
Research Assistant
Paralegal
Security Professional
Professional Careers
Police Officer
Claims Manager
Corrections Officer
Detective
Police Prosecutor
Attorney
U.S. Customs Inspector
State Trooper
U.S. Border Patrol Agent
Government Service
Insurance Agent
Operations Supervisor
Prison Administrator
Corporate Security Investigator
Special Agent
Outside Claims Adjuster
Emergency Services
Chief of Staff
---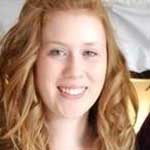 Christina Tousignant-Miller '13
"As a freshman, I took my first Criminology class simply because I thought it was an interesting field. Criminology became my passion the more classes I attended and the more professors I interacted with."
This passion led to my internship in Washington, D.C., as the Public Policy intern at the National Center for Victims of Crime. As an intern, I researched topics including the effects of child pornography on victims and Child Protective Services' response to child trafficking victims throughout the country.
I also had the privilege to attend a national roundtable in which professionals in the fields of law enforcement, victim service providers, attorneys and lobbyist organizations discussed potential solutions to address the nation's response to child trafficking.
Throughout my four years as a Criminology major, I have learned a wealth of information from many of the professors with whom I have established a great relationship."