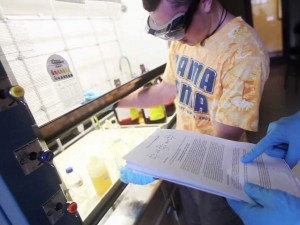 Meet Robert, a Religious Studies Major Intending to go to Medical School
Hear how Stonehill is helping him attain his dream of helping others.
Stonehill does not offer a major in any one of the pre-health disciplines. Students pursuing one of these career paths most commonly choose to major in one of the sciences (Biochemistry, Biology, Chemistry or Neuroscience). However, choosing to major in a non-science discipline is certainly a viable option.
Regardless of the major you choose, what is important is that you take the courses that are prerequisites for the professional schools to which you intend to apply as well as those that will sufficiently prepare you to take the appropriate standardized entrance examination (MCAT,DAT or OAT).
Related Pages