Graduate Schools
Stonehill's science students have a three-year 72% acceptance rate to prestigious graduate (M.S.+Ph.D.) and health professional (M.D., D.M.D., D.V.M., P.A., N.P., etc.) schools. Among them:
Boston College
Boston University
Columbia University
Cornell University
Duke University
Johns Hopkins University
Massachusetts College of Pharmacy and Health Sciences
Massachusetts General Hospital
Princeton University
Tufts University
University of California – Berkley
University of Chicago
University of Connecticut
University of Massachusetts
University of Michigan
University of Notre Dame
University of Pennsylvania
Yale University
Careers
Stonehill's science graduates are employed in a variety of industries such as healthcare, academia and medicine. Employers include:
AmeriCorps
Brigham and Women's Hospital
Broad Institute of MIT and Harvard
Caritas Good Samaritan Medical Center
Environmental Protection Agency
Genzyme
Harvard Medical School
Joslin Diabetes Center
Massachusetts General Hospital
Oliver Ames High School
The Nature Conservancy
UMass Memorial Medical Center
---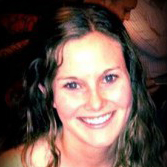 Megan Yardley '09
Discovering a calling - and the confidence to pursue it
"Over my four years as a student at Stonehill , I was extremely fortunate to have dedicated, enthusiastic mentors guiding me and providing me with amazing opportunities to explore.
Prior to starting at Stonehill, I had planned to go to medical school as most biology majors entering their freshman year of college do. As a sophomore, I took an endocrinology class and was introduced to a professor who would literally change my life. It was in this class that I, along with the other members of my class, conducted a research project from start to finish and presented our results at a regional scientific conference in New York. Not only was this my first exposure to research, it was the first time I had realized there were other opportunities, aside from medical school, for a student in the sciences.
This was the same year (2006) that the Neuroscience program was established at the school and I immediately switched my major. The professor of that endocrinology course, Dr. Sharon Ramos-Goyette, became my adviser.
At that point, little research was being done on campus. However, Professor Ramos-Goyette worked tirelessly to find opportunities to expose me to research. In addition to the research experience gained from my endocrinology class, I was a research assistant at the VA Medical Center in Brockton for three semesters, I interned at Boston College in a cognitive neuroscience lab and I conducted an individual directed research project my senior year. With Professor Ramos-Goyette's encouragement, support and enthusiasm, not only did I develop a passion for research but I gained confidence in my scientific ability through the opportunities she provided me with and these experiences led me to pursue graduate school.
In fall 2009, I enrolled in the dual-degree Molecular Pharmacology and Toxicology (PhD) and Management of Drug Development (MS) program at the University of Southern California and was awarded the Dean's Fellowship.
It wasn't until I was enrolled in this program that I realized what a unique opportunity I had been given at Stonehill. I realized, despite coming from a relatively small liberal arts school, I was as prepared, if not more prepared, than most students coming from a large research university because of the individual mentoring I got in addition to the research experience, and that set me apart from everyone else. I am confident, that without my experiences and relationships formed at Stonehill, I would not be where I am today."
Megan Yardley '09 is a Ph.D. candidate at University of Southern California, Department of Pharmacology and Pharmaceutical Sciences. She is also director of Graduate Student Government-Health Science Campus.