Internships & Experiential Learning
Museums, educational institutions, archives, historic sites, government organizations and non-profits are just a few of the many internship opportunities available.
The History department's internship coordinator guides students through the process of researching, selecting, and applying for internships and meets with students regularly to mentor their experience.
Example History internships:
Irish Cultural Center

Historic New England

Canterbury Shaker Village

Massachusetts Historical Society

Plimoth Plantation

Museum of Our National Heritage

Brockton Enterprise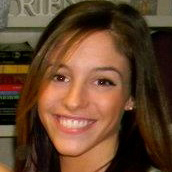 "My first-hand experience with public history taught me how it can be diverse yet unifying. Working at the museum, I felt I was serving an important duty to the town of Orangetown by exploring and promoting its historical heritage with and for its residents."
- Christina Scilingo '14, after completing a 14-week internship at the Orangetown Historical Museum and Archives in Orangeburg, N.Y.
History Awards and Research Grants
Salameno Scholars Program
The Salameno Scholars Program is designed to provide travel funds to those students interested in conducting archival research for their Senior History Theses. Students interested in the program should contact Professor John Rodrigue at jrodrigue@stonehill.edu.
Thomas Clarke Award
Named in honor of Professor Thomas J. Clarke of the Stonehill College History Department, the Thomas Clarke Award is bestowed by the History faculty on the student who each year best exemplified the spirit of service, community and dedication to the field and to the History Department at Stonehill.
Peter R. D'Agostino Prize
The Peter R. D'Agostino Prize is awarded annually to the graduating senior majoring in History who writes, in the department's judgment, the best Senior Thesis that academic year. The prize is a monetary award. The prize is named in honor of former History and Religious Studies Professor Peter R. D'Agostino.
Study Abroad & Domestic Exchange
Study Abroad
The History Department strongly encourages students to enhance their History program through study at a university or college apart from Stonehill. Most recently, History majors have studied in:
Florence

Ireland

London

Spain

Switzerland

Australia

Washington, D.C.
History Society
The History Society is an extra-curricular activity that seeks to provide members of the Stonehill community opportunities to explore local, national, and global history and discuss and debate how that history has affected their lives. The Society also encourages student interest, participation, and study of History by:
Sponsoring discussions with professional historians

Film and documentary screenings

Historical debates

Networking with alumni

Trips and other events, including: Gettysburg, PA; Lexington & Concord; Washington D.C.